新闻与活动 活动信息
Chemistry Colloquium | 彭笑刚:胶体量子点 - 光物理与光化学的关联
时间
2021年11月25日(周四)
下午16:00-17:30
Chemistry Colloquium | 彭笑刚:胶体量子点 - 光物理与光化学的关联
时间:2021年11月25日(周四)下午16:00-17:30
Time:16:00-17:30, Thursday, November 25th, 2021
主持人: 西湖大学理学院PI 王鸿飞 教授
Host: Prof. Hongfei Wang, PI of School of Science, Westlake University
地址:西湖大学云栖校区5号楼一楼学术报告厅
Venue: Lecture Hall, 1F, Building 5, Yunqi Campus, Westlake University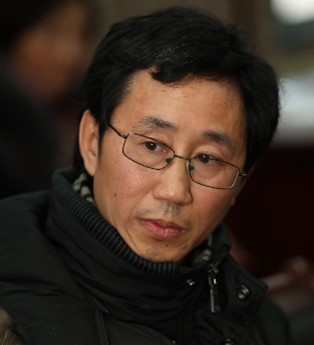 彭笑刚 教授
浙江大学化学系
Prof. Xiaogang Peng,
Department of Chemistry
Zhejiang University
Hangzhou 310027,P. R. China
E-mail: xpeng@zju.edu.cn
主讲人/Speaker:
Xiaogang Peng is currently a Professor at Zhejiang University. Before moving back to China in 2009, he was on the faculty at the University of Arkansas as Assistant Professor (1999-2003), Associate Professor (2003-2005), and Professor with Chair (2005-2009). He received his B.S. (1987) and Ph.D. (1992) from Jilin University, China. His Postdoctoral experience followed by a position as Staff Scientist at UC Berkeley between 1994 and 1999 brought him into the field of colloidal nanocrystals. Shortly after starting his tenure at the University of Arkansas in 1999, he founded NN-Labs LLC in USA to explore industrial applications of quantum dots. In 2009, he founded Najing Tech Corporation in Hangzhou, currently focusing on quantum-dot display technologies.
讲座摘要/Abstract:
Colloidal quantum dots (QDs) are unique optical and optoelectronic materials for various applications, such as optimal emitters for display because of their size-tunable yet ultra-narrow emission. With ~20 years efforts, QDs can now be synthesized with monodisperse size/shape distribution, near unity emission quantum yield, and high chemical/optical stability, but their optical and opotoelectronic properties are still largely a puzzle. One fundamental reason is that it would be impossible to reliably predict their excited-state properties based on their ground-state properties. The second fundamental reason tight entanglement of their photophysical and photochemical properties.  Thirdly, both photophysical and photochemical properties of QDs strongly depend on their poorly-defined interface structure.  This talk shall discuss an attempt to discover clues to the puzzle by intentionally correlating photochemical and photochemical properties of QDs.
讲座联系人/Contact:
理学院,刘静,邮箱:liujing@westlake.edu.cn
School of Science, Jing Liu, Email: liujing@westlake.edu.cn